Essence Looter
Rewards : 3
Open all essence chests in Bjora Marches.
To make it easier to hunt for essence chests, there are a few things to know :
Unlock the three masteries of essence manipulation.
Opening small chests requires level 1 essence manipulation.
Opening Medium chests requires level 2 essence manipulation.
Part of the chests are in Asgeir's Legacy, which is only accessible after successfully done meta-event : "Storms of Winter".
The chests open according to the classic essence scheme, namely: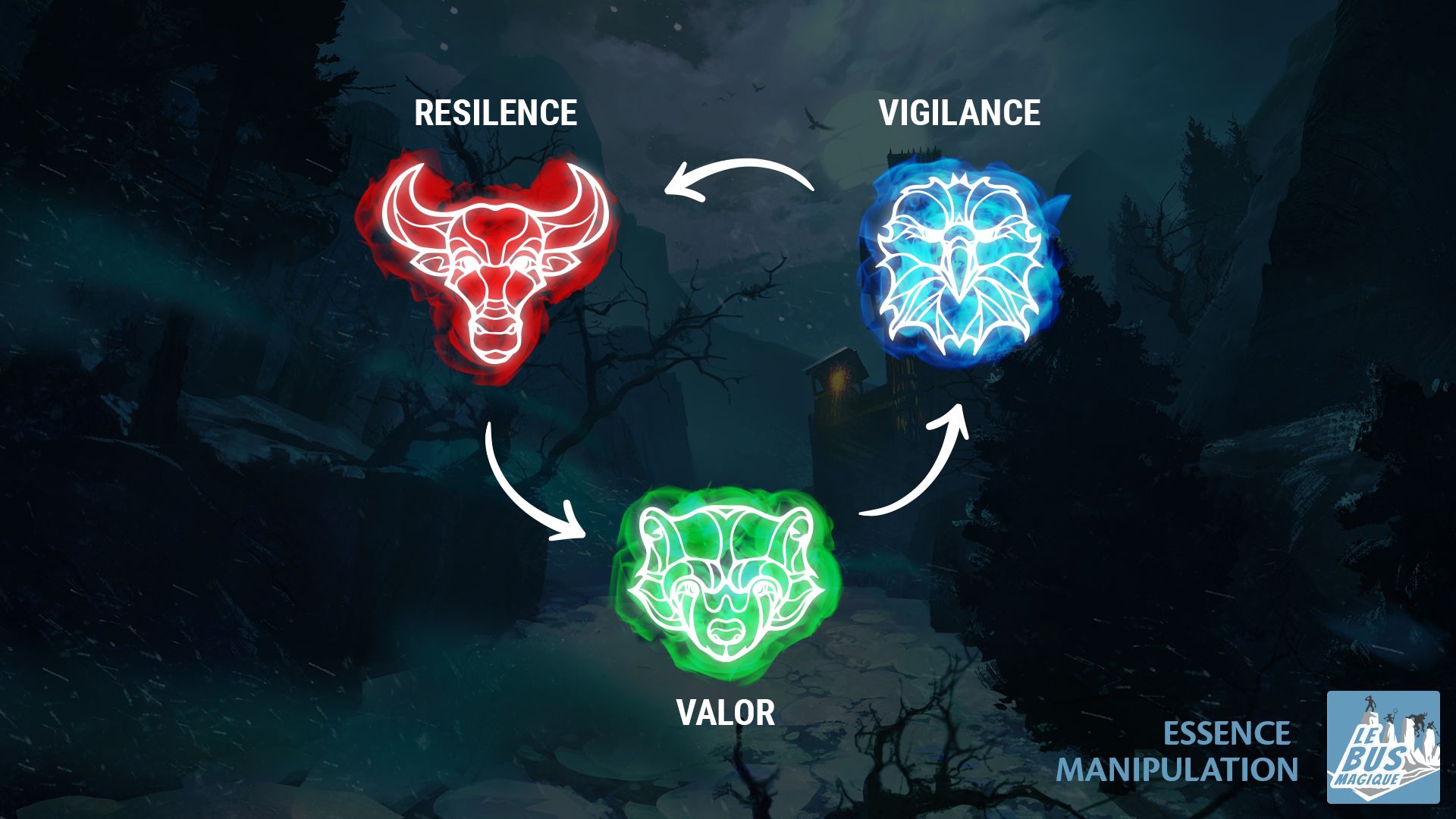 The chests can be harvested daily; however, they are bounded to account. They give some pretty interesting craft materials, such as new eitrite ingots, eternal ice shards, leather or upgrades.
Interactive map
For the chests of this achievement, just look at the chests in green, red and blue.
| | Localisation | Description | Capture d'écran |
| --- | --- | --- | --- |
| | Valor Chest n°01 | It is located in the Boneskinner's Den, in the Aberrant Forest. | |
| | Valor Chest n°02 | It is located in the northern part of the Ravenfrost Cavern, where also appears the champion Aberrant Murellow. | |
| | Valor Chest n°03 | This chest is located in Asgeir's Legacy, behind a Raven Wall. | |
| | Vigilance Chest n°01 | This chest is located to the north, in Darkrime Ruins. | |
| | Vigilance Chest n°02 | This chest is located down in the rift right of Asgeir's Legacy. | |
| | Vigilance Chest n°03 | This chest is located in Asgeir's Legacy, to the north, behind the champion Icebrood Goliath. | |
| | Resilience Chest n°01 | This chest is located behind a wall at Bear Shrine. | |
| | Resilience Chest n°02 | This chest is located behind a crumbling wall in the Aberrant forest. | |
| | Resilience Chest n°03 | This chest is located in Asgeir's Legacy, to the right of zone entry. | |
Editor : Myalesca
Interactive map : Deathmortus
Correction : Brume & Mannou
Translation : Cryshah
Last edited: 10/03/2022
You need to be connected to post a comment